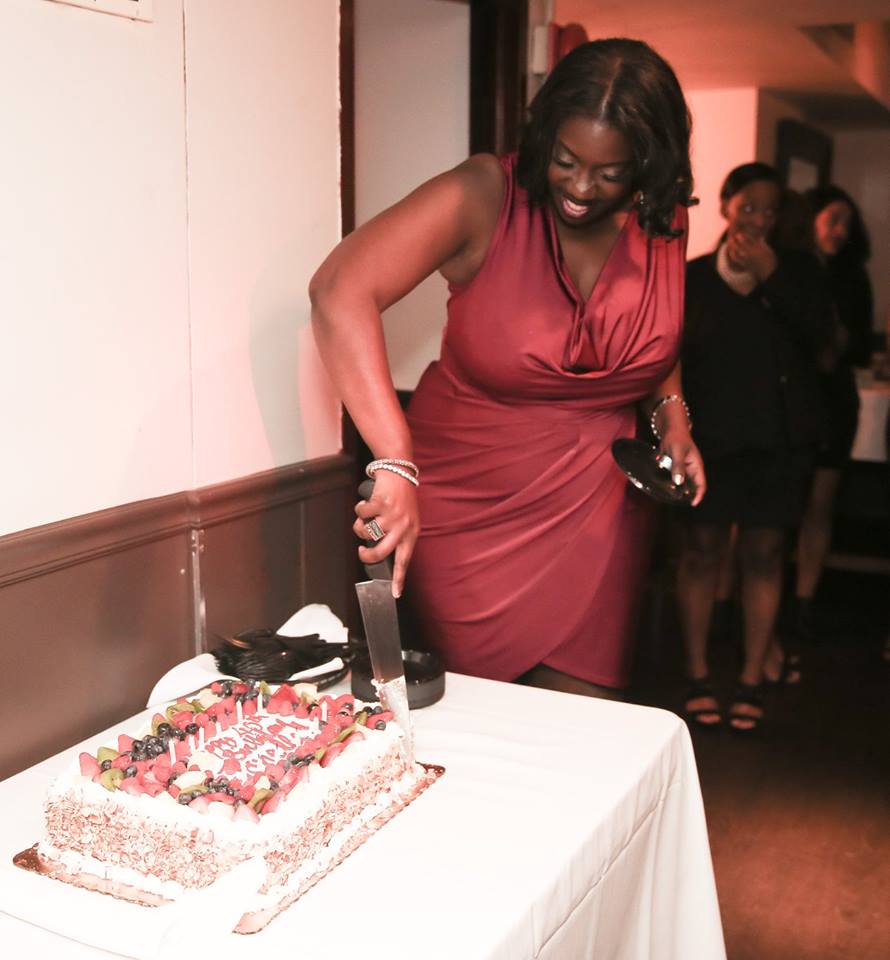 April 18th was a good day. It was a Tuesday and it was my birthday. I prayed and thanked God for another year. And it didn't rain. You don't understand. It always rains on my birthday. The sun was out and …eek! I'm 40. Well, that happened fast. So I celebrated hard. I hosted a Fab40 birthday party and had SO much fun catching up with friends and family from all walks of my life. I spent time with my out-of-town guests visiting the National Museum of African American History and Culture. It was their first time going. I've visited several times before, but there's nothing like going with someone for their first time. And I never grow tired of visiting this amazing place. The whole was day was pretty amazing. I had so much to reflect on and to smile about that week.
But I'll be the first to admit it took a while for me to warm up to this idea of turning 40. We, I — spend so much time focusing on what goals I haven't accomplished yet or what dreams are still deferred. I didn't feel like celebrating. (And I definitely didn't want to throw no party.) But while thanking God for another year, I realized that of course there was plenty to be grateful for at this stage of my life. Of course! And what stage is that? The stage of maturity. Of adulting times two. The stage of peace of mind, financial freedom, wanderlusting, love, marriage, cute kids. You name it. I wanted it all.
For me, 40 is the new —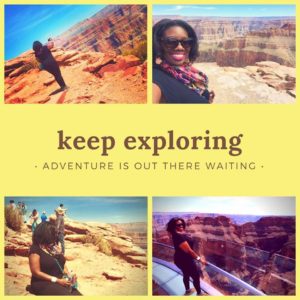 ADVENTURE: I started off this year with a new theme instead of a resolution. I decided to adopt the theme "adventure" because I wanted to boldly approach this year with confidence and take calculated risks in business and in myself. So far, so good. I'm chronicling all my new adventures this year through voice memos (hello, remember when Felicity did that? Who's Felicity? #DatingMyselfHere). I'll share those adventures in another post. But in the meantime, I'm loving the "adventure girl" in me.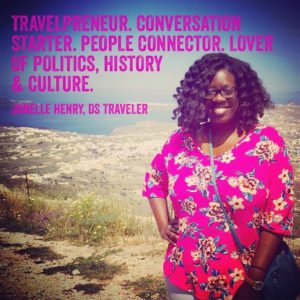 BOSS: So don't be surprised if 2017 turns out to be my year of ventures. Being a multi-passionate entrepreneur means you are all-in about many things. So yes, that means I'm a political producer, a travel business owner, a mentor and coach, and a public speaker. I'm pretty sure I want to write a cookbook, too. And I want to expand my grad school thesis on media, politics and post-racial America and turn it into some creative media experience. Seems like a good time in this heightened political season to expand on that research anyway. The sky's the limit and this will be the year that my parent company expands (ahem, blows up! Claiming it!) and for me to experience more of this "multiple streams of income" life. I've heard it's really nice.
HEALTHY: This is a big one. For so many years, being healthy meant losing weight. Which is never a bad thing! But it's more than just losing weight for me now. I want to make sure all the parts inside my body are working well. That includes my mind and my heart. I pushed myself at the beginning of the year to to schedule and actually make all my doctor visits. (And the dentist too! Ugh!) It was empowering (and sometimes challenging!) to learn what needed improvement, what needed an additional visit, what needed more exercise.
So I made a few decisions. First, I'm committing myself this year to whole foods. Foods I can pronounce. And I was going to pay attention to food labels. (Bacon has sugar in it! #TheMoreYouKnow) Second, I need to get moving. I even bought a Fit Bit aka accountability-on-the-hour. And boy, do I need to move more. Because the key to being healthy for me this year is knowing what's actually going on in my body and committing to a lifestyle of good health — mentally and physically. Eat right and move more? That's it? Doctors have been saying this for years. SMH. Nothing new under the sun.
BANK ACCOUNT: This is simple. Keep more money in the account. Spend less. Create multiple streams of income. Invest in another property. Build wealth. Create a financial legacy. And most importanty, return my financial adviser's call in a timely fashion!
LOVE: Yes, I want to fall in love and marry the man of my dreams. I hope he likes curry chicken. And won't mind that I sing ALL the songs to Sound of Music when it airs on TV. Y'all should see my vision board. I'm not playing. Time to be intentional and keep praying those bold prayers and making some moves. Dating can be fun. So here goes.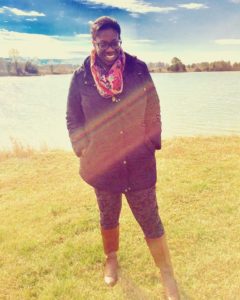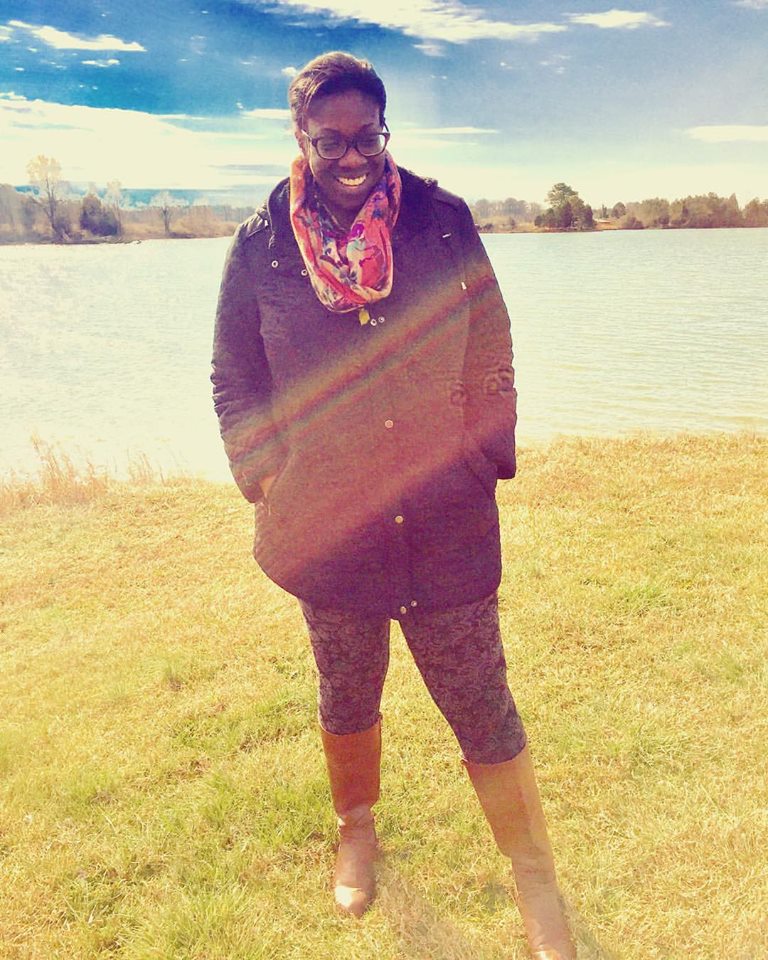 MINISTRY: Speaking of bold prayers, I saved the best for last. My God and my faith are so important to me. Best decision I ever made was giving it all to Him. I treasure my relationship with God. It centers me and gives me hope and a future. It reminds me of my worth and propels me to give more of myself to the world through service. I've always felt that ministry is community. It goes beyond the four walls of any church building. It's right there in your neighborhood, in your schools, in your playgrounds, in your homes. It's yesterday, today and every day. It's friendship and new partnerships. It's family and strangers. It's the young and the old. It's the misguided and the disadvantaged. Who will I pour into this year?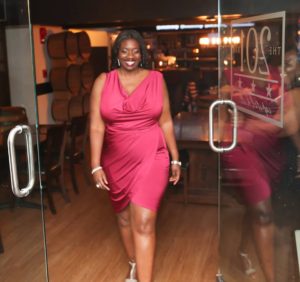 40 is a new day. A pep in my step. A bold entrance. It's the "making better decisions, living life to the full, and going after my dreams" me. 40 is a brand new season. So happy birthday to everyone turning 40 this year! Don't hide behind it. Embrace it. Cheers!
CONVERSATION STARTER: Are you turning 40 this year? "40 is the new" what for you?