/
Districtly Speaking Turns Six!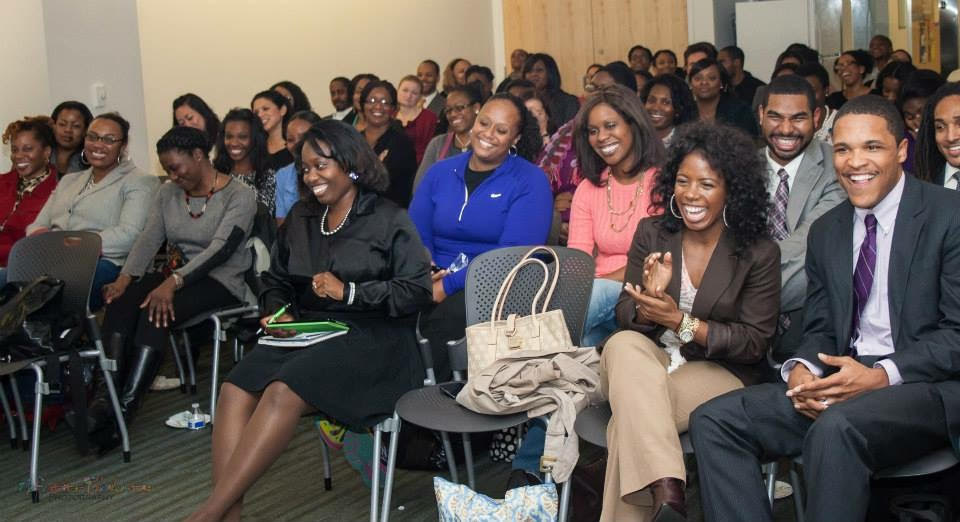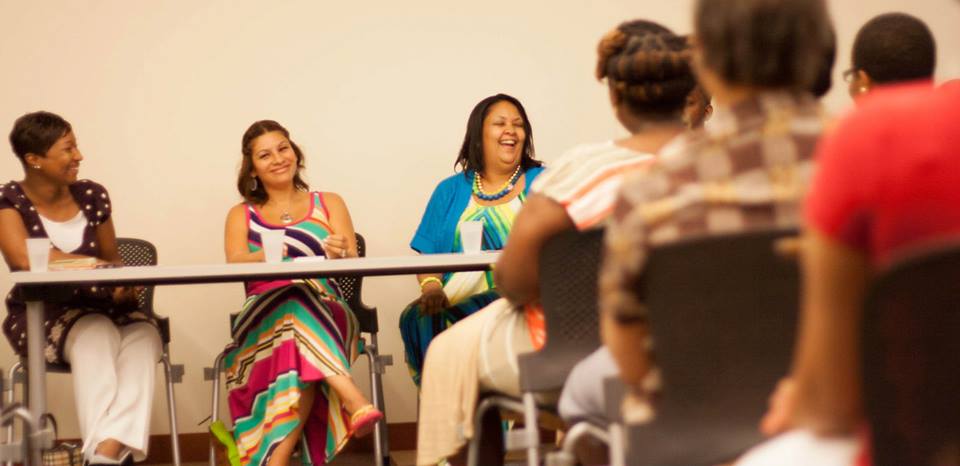 Six years ago, I thought: Wouldn't it be great to host regular community-driven conversations around the issues that we care about so deeply? I wanted to create a space for friends and their friends, a new community of sorts. So I launched this concept, called Districtly Speaking and I used the tagline: Your political and social soapbox. 
Six years later and with more than fifty town halls under my belt, I find myself never running out of things to discuss with the community. Town halls are so popular in the DC-area because the reality is we never stop talking or debating about anything. I mean, seriously, Congress is here. The debates are never-ending. We never stop sharing our thoughts or getting frustrated with the process. We never stop pointing out alarming disparities when we look at gender, race and sexual orientation. The truth is, there's always plenty to talk about and countless ways to address an issues. I try to give those issues a moment using my platform. So, yes. On October 18, 2011 Districtly Speaking officially became that space for you and me.
So what have I learned these past six years? I'll give you six lessons, just to stick with our anniversary theme:
People still love to meet in person. I know social media dominates and drives a good amount of our conversations a lot these days. But there is NOTHING like meeting in person. Looking someone dead in the eye and presenting your case. Giving someone a hug you haven't seen in a while. Exchanging business cards and great ideas. Or maybe, you're having that post-town hall conversation in the hallway. I've seen all these things happen at my events. Human connection is so essential to our everyday. We need it more now than ever to combat the internet trolls.
People can still laugh in the middle of an intense debate. Even at your breaking point of frustration, people still manage to laugh at something during some of the most intense town hall moments. No matter if you're the panelist fighting tooth and nail for people to understand your unpopular opinion or you're the audience member with an attitude and monologue "question", there's always a moment where we stop, laugh, and pick up the debate right back again. Laughing is good for the soul  and a nice intermission from throwing words at each other.
People are generally civil towards each other. You've made my job as host and moderator so easy. I haven't had to break up too many fights or call security! Because in the end, most of us really do want to hear each other out, despite what you see on cable news shows. We also want to be heard. My job is to make sure both of those things are happening during my town halls.
People still love to network. DC is well-known as the networking capital of the world. There's plenty of opportunity for the up and comer or even the senior level executive to continue to make those new connections. So many new partnerships with organizations and companies were birthed through this project. I love hearing your partnership stories. Districtly Speaking started as a community project and it will always be one.
People are still nervous about putting their views out there. Because even though I pride myself on creating a safe space for conversation, there's still a huge amount of fear when you want to disagree with a popular opinion or formulate your thoughts out loud in front of a large group of people. It can be intimidating! I've had so many post-town hall conversations (and emails!) with people who had big opinions but were too scared to share it publicly. Some feared the social media mentions and some feared their HR departments! (Don't get fired, y'all!) But most admitted, they didn't want to sound stupid. Man, I don't know what I can do to fix that except to encourage more ways — big and small – to keep those conversations going and to nudge you gently to speak up when necessary.
And finally, people still love when you keep your concept simple. Confession: Districtly Speaking started off as an extension of a failed blog with the same name. (I'm actually more of a talker than a writer, so blogging definitely wasn't the best medium for me at the time.) A few years ago, I started to get a little fancy with my town halls and the topics. I started charging, booking new venues, and going for more"light and fun" topics. All great ideas, for sure. BUT those ideas fell so flat and so hard. Mostly because I had no real sustainable plan. (I now have a business coach, woohoo!) I just thought my simple concept needed something more. But my audience reported back to me immediately and taught me something valuable: Just keep it simple, Jonelle. Focus on the issues of the day. Invite people over. Talk. Debate. Exchange ideas. Go home. Do you. But keep it YOU.
Bottom line: People still love a good conversation.
It builds community. It forces connection.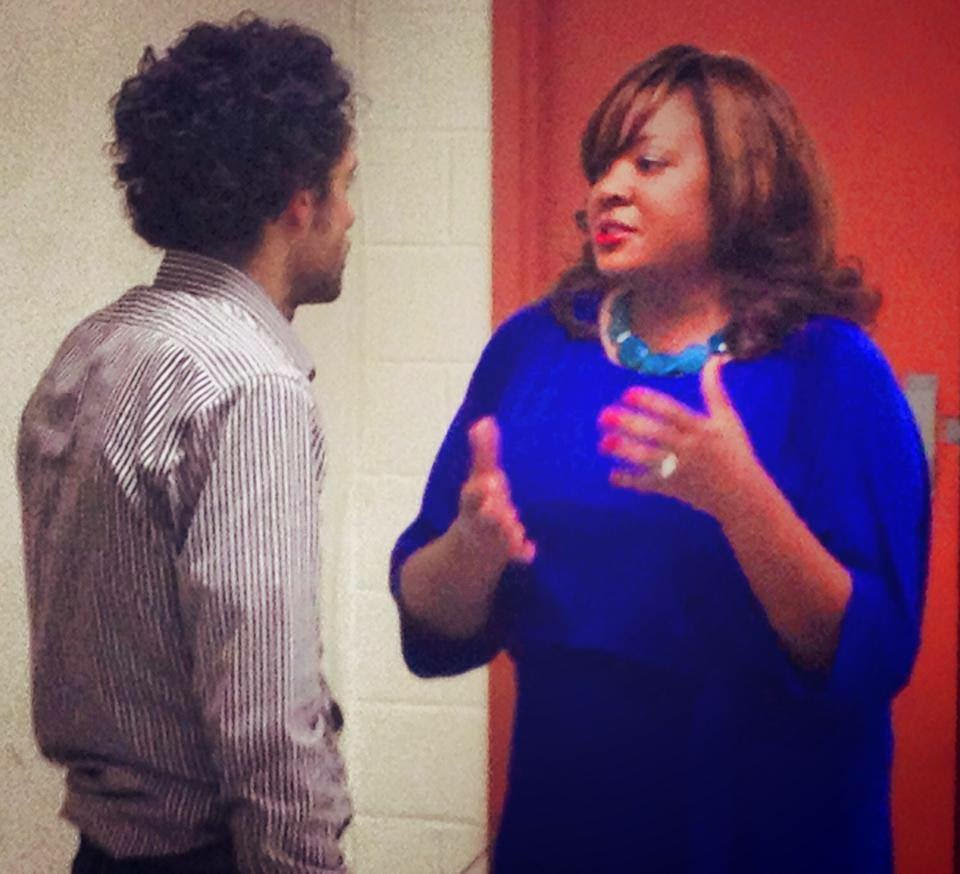 A good word can uplift and soothe many souls.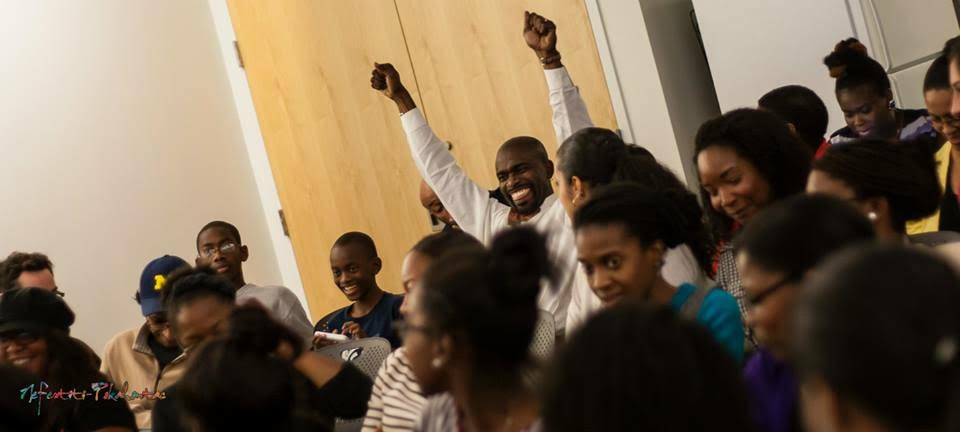 It can empower and encourage someone to speak their mind in a room full of strangers.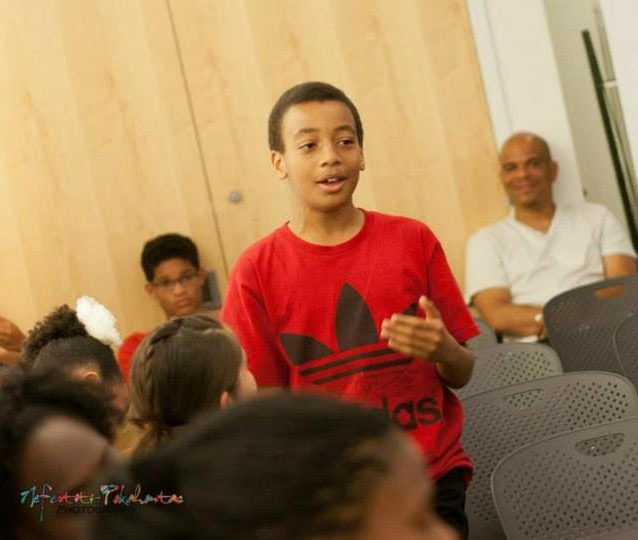 It can change minds.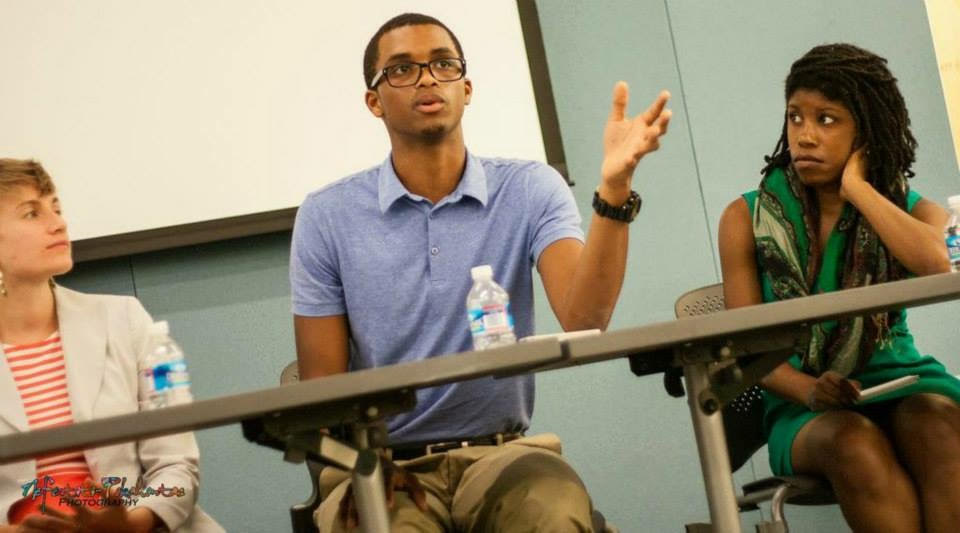 It can make you laugh after a long day at work.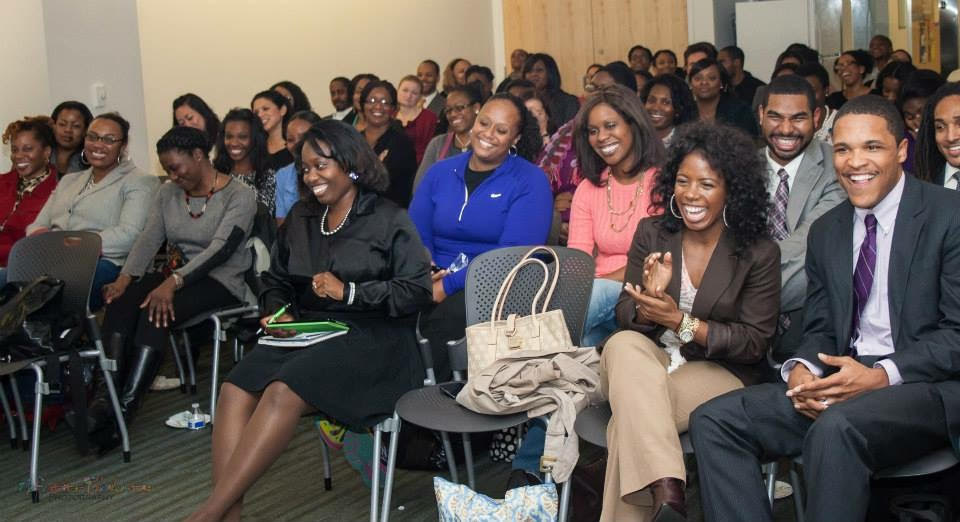 It can offer comfort to others — like the young woman featured in this picture below. "The Skin You're In" is still one of my favorite town halls! After this beautiful girl had the courage to share her story of being teased about her skin complexion, the audience got involved. And for the next ten minutes, we became aunties and big sisters to this beautiful soul who needed to hear some positive words. Her mother later reported to me that the sisterhood from the room and the words of empowerment left such a lasting impression on her daughter. This is why I do what I do. These are the moments that make me want to get up and plan the next event.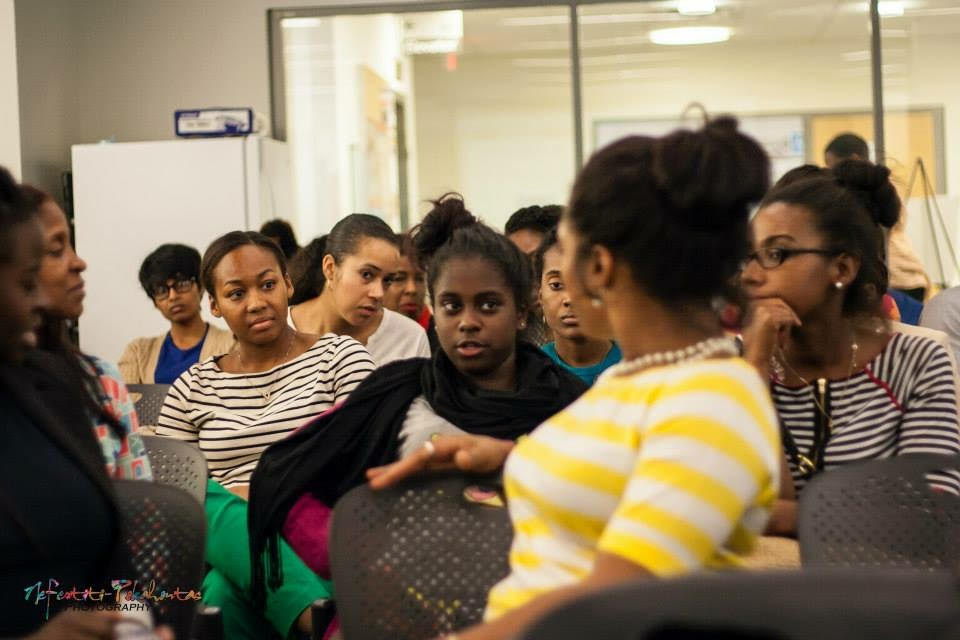 So here's to another year of conversation and connections. I'm excited about whats's to come. I'm always full of ideas and I'm always looking for more ways to connect with you. Thank you for your support and encouragement. It's been a great ride so far!
CONVERSATION STARTER: Do you have a DS memory you'd like to share? What was your most memorable town hall? What should we talk about next? #DSTurns6