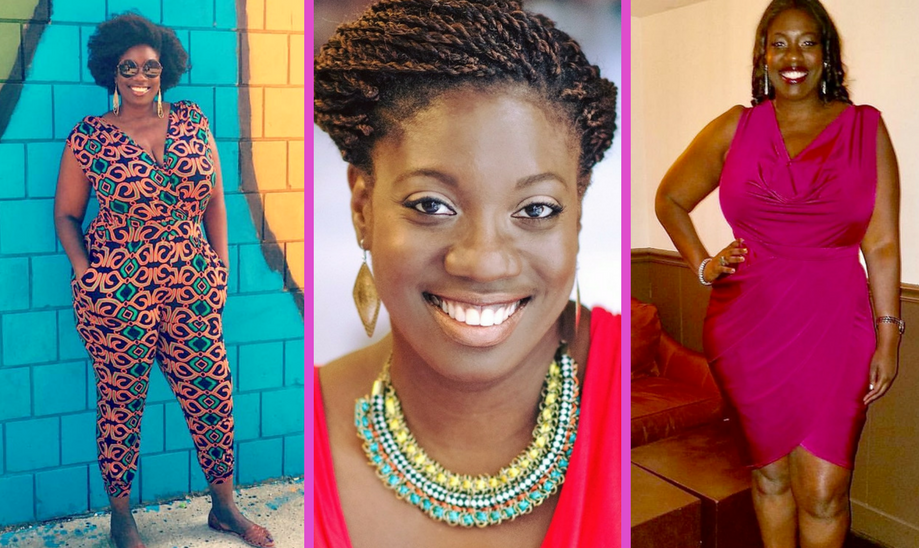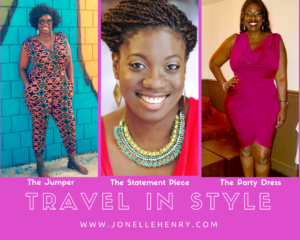 There are a few things I must pack for every weekend getaway or dream vacation. We all have those favorite "must bring" items that we pack. It either fits right, photographs well (not all favorite outfits photograph well btw!) or it makes us feel like a million bucks when we are already out of our comfort zone. For every trip / vacay, I always pack the following:
The Jumper
I'm obsessed with jumpers. For so long, I thought jumpers fit best on other women. But then last year I tried on a few and fell in love with their fit and ease. Jumpers are the perfect day-to-night outfit. Pair it with sandals and shades for the day time stroll through a park or museum tour. Then at night, slip on some heels or high wedges and cinch that waist in with a bold, metallic belt and you are ready for a dressy casual dining experience with a side of dancing.
The Statement Piece
Must pack statement piece. For me, that's a bold pair of earrings, a chunky necklace or a belt with lots of personality. Statement pieces transform the solid color outfit into a work of art. It takes that little black dress to next level boldness. And I'm all making a statement. So for every trip, I have at least 2 or 3 statement pieces. Find a style that works for you and makes a statement.
The Party Dress
This one is simple. For most of us, we include several options for a night on the town. But ladies — don't forget to include the party dress that you've worn before and fits you perfectly. Sometimes we get into the "I gotta bring the new stuff on vacation" mindset! That's okay, but you always want to have a few tried and true pieces that always work. I made the terrible mistake one vacation of bringing an entire new wardrobe and I was in my feelings for most of the trip because the outfits just didn't work.
Before you pack…
I like to set the mood of fun while packing. I might have on some music. Maybe there's a glass of wine too. It's really about that mindset before you board that flight or take that road trip. Think ahead to the amazing time you're going to have on your trip. Envision the mood you want to be in when you slip on that favorite someting. There's a reason why you love that dress or those pair of jeans. It's comfortable and stylish. It's what you know. It's you! I can't tell you how many times I've packed that amazing new item, only to throw on the tried and true. So remember… don't forget to pack a few of your favorite things!
CONVERSATION STARTER: What items do you never leave home without?
Follow all my travel adventures @dstraveler on Twitter, Facebook, and Instagram!