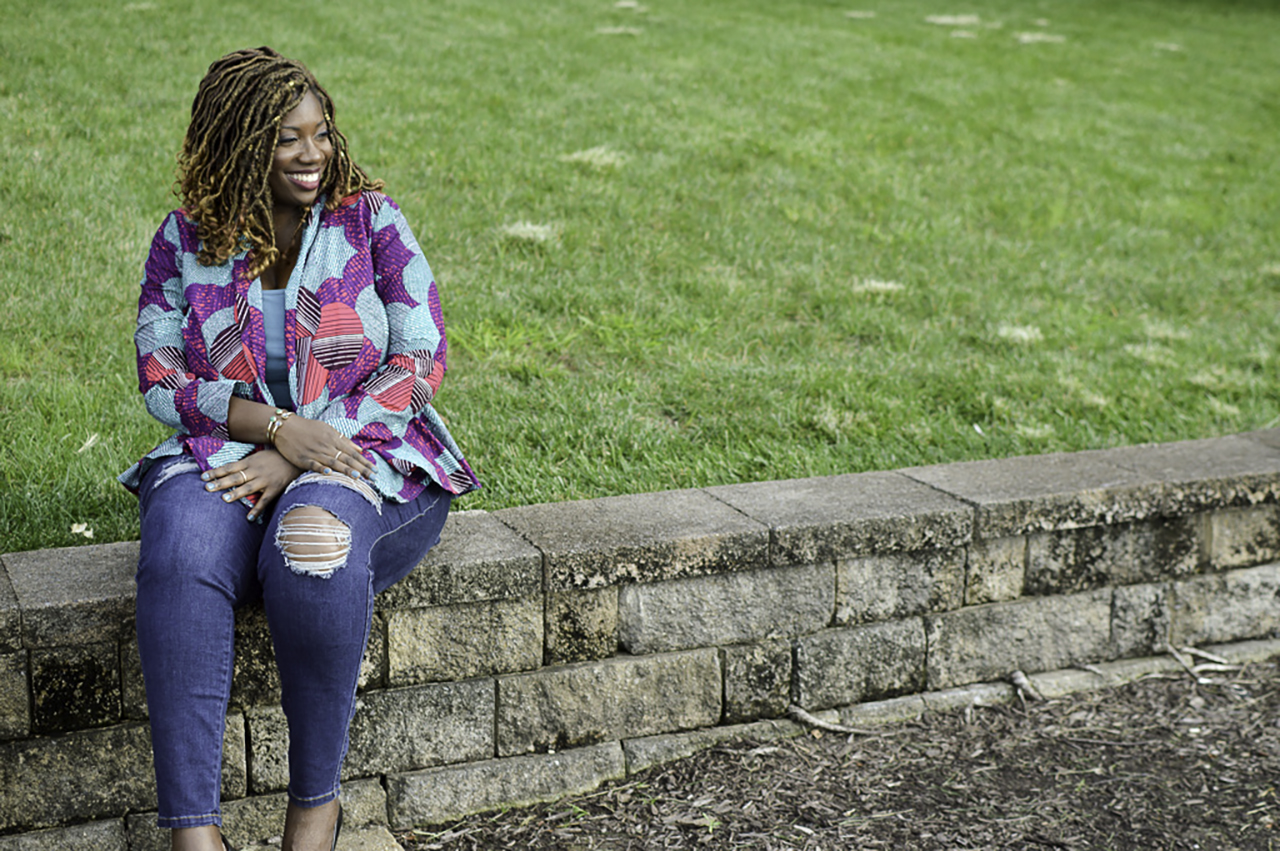 multi-passionate by design
Hey Friend! Thanks for stopping by. I'm Jonelle, your not-so-average multi-passionate entrepreneur. That smile you see in this picture is of a woman who made a decision to embrace who is she and what she loved to do and became CEO of her passions.
It took years for me to stop compartmentalizing my gifts and talents, and to embrace my multi-passionate spirit. Once I realized that my passions were all aligned for one purpose, I decided to stop doubting and start producing. I wasn't confused. I was convinced. I wasn't all over the place. I was multi-talented. My dreams weren't scattered. I just lacked the confidence and tools to bring it all together. 
I do all the with passion, purpose and lots of conversation. More importantly, I help busy professionals and students slow down just a bit to focus on their God-given talents and abilities. We work out a WHOLE-istic plan during your season of discovery. I want to see you win in all areas of your life. I help you find the balance that's important to you. I help you become WHOLE in your purpose. But before you do that, you got to speak your best life into existence!
SIGNATURE KEYNOTE THEMES
Black Girl in Media: Race, Media & Politics in a 24-Hour News Cycle
Hustle & Glow: Finding the Right Side Hustle That Brings You Joy & Coins
Multipassionate By Design: Embracing All Your Talents & Gifts as an Entrepreneur
Light on the Hill: My Faith & Career Journey on Capitol Hill
#TravelGoals: Designing the Travel Life of My Dreams and Building Community and Connections Through Group Travel
Girl Power: Mentoring and Building Up the Next Generation of Changemakers
Jonelle Henry is a respected journalist and a leader in her field with over 15 years of media & communications experience. She is currently the international producer at C-SPAN. During her years at C-SPAN, she's produced a wide range of stories and events. As a field producer, she covered campaign speeches, Congress, the White House and official state dinners. For the 2008 Presidential election, she was a field producer for both the Democratic National Convention in Denver and Barack Obama's Election Night coverage in Chicago. Jonelle received her bachelor's degree in Broadcasting at the University of Florida  and recently completed her master's degree at Johns Hopkins University in Communication. She was also a Congressional fellow for the National Press Foundation.
A dedicated leader in her community, Jonelle has has served on numerous boards including the Alliance for Women in Media and the DC Gator Alumni Club. She currently serves as a Girl Scout troop leader in Southeast DC, a reading mentor for the Everybody Wins program, and a career coach for young professionals. She is a regular contributor and board member of emPower Magazine and produced a live six-month radio town hall series on We Act Radio. Jonelle is a member of the National Association of Black Journalists (NABJ), the Radio-TV Congressional Correspondents' Association and an ambassador for the International Black Women's Public Policy Institute.
In 2011, Jonelle launched Districtly Speaking – a monthly town hall series covering the most talked about social and political issues. She has been nicknamed the "Conversation Starter" due to her belief that changing the world begins with dialogue and the notion that every voice should be heard.
An entrepreneur and go-getter at heart, Jonelle is also the owner for DS Traveler – a Washington DC-based boutique online travel company created in 2013, which serves as the premier sponsor for Districtly Speaking events.
In 2018, Jonelle will launch a career and mentorship program for college graduates and young professionals.